Carlton
A common place-name in the old Danelaw areas of the Midlands and the North, usually "farmstead or estate of the freemen or peasants", from Old Scandinavian karl (often no doubt replacing Old English ceorl) + Old English tun.
"A Dictionary of English Place-Names", Oxford University Press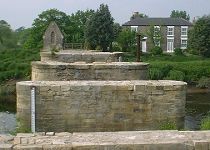 Carlton is dominated by Carlton Towers, the country home of the Duke of Norfolk. This stately home is open to the public and hosts weddings and agricultural events. In 1777, in response to a public petition, Thomas Stapleton of Carlton Towers built a bridge to encourage the flax trade and to ease the difficulty of transporting bodies from Carlton by ferry to be buried in Snaith churchyard. With the advent of motor traffic the new bridge was built in 1928. This was then replaced a few years ago with a new structure.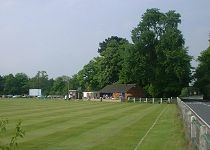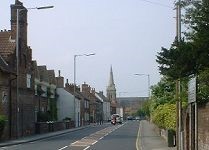 Crossing the river Aire leads to North Yorkshire and the first sight to greet visitors to Carlton is the village cricket ground and a large duck pond. A large wall around the perimeter of Carlton Tower's gardens runs next to the road through most of the village.
The Holy Family School is based in the village.
Postcards