Goole Town Guide 1967
Foreward
The Town of Goole
The History of Goole
The Port of Goole
A Review of Industry
ABC of Local Information

Foreward
The purpose of this Handbook is to introduce the town and Port of Goole to the public, whether they come for business, or pleasure, or with a view to settling down here. In the following pages we seek to give information about all aspects of our community, its industries and the Docks, its history and development, what it is like as a place to live in, and its potentialities.
We are exceptional in two ways, because though 50 miles from the sea, ocean-going vessels come every day to the docks, and because we are 20 miles away from any other community of comparative size.
If you would like any further information, write to the Town Clerk at the Municipal Offices, Goole.
The Town of Goole
There is a proverb which says that "straws show the way of the wind". Likewise, statistics, obscure to the average may indicate the way of those "winds of change" so often invoked nowadays - and statistics, to be precise the Census of Distribution, 1961, showed Goole as one of only three towns in Yorkshire, outside the conurbation, having "growth characteristics". But now the winds have grown stronger; much is being said about future development on Humberside, and the 1966 discoveries of natural gas in the North Sea are bound to accelerate any developments contemplated.
Goole, at the apex of the Mersey - Humber axis, with the revival of interest in its inland waterways, its rail links with Doncaster, Castleford and the industrial Calder Valley, and its already useful road connections augmented by the extension of M62 which will cross the Ouse just north of the town, at Hook, will be in an excellent position to benefit from these developments. "Advance", says the town motto: and Goole stands ready to do so.
The appearance of the town (due to its being planned) is already very up to date. Nevertheless central redevelopment is gradually taking place and it is intended that eventually most of the public buildings shall be west of the railway in Boothferry Road.
At present they are in the older part of the town between the docks and the railway - the council offices, in Stanhope Street, sharing a building with various port interests and shipping lines, the market hall, the head post office, the police and fire stations, all within a small compass, and the parish church and the public library only a few steps distant. At the eastern end of Boothferry Road, at the junction of several thoroughfares, is a clock tower, erected in 1926 to mark the centenary of the town and port's founding by the Aire and Calder Navigation.
The phrase "the older part of the town" is only a comparative, for none of it is "old" as understood in Europe. Probably the Lowther Hotel in Aire Street, which is Georgian, is its oldest building. There are a few early 19th century houses, mostly erected by the Harbour Company. Even the parish church is of the mid-19th century. It is a graceful and impressive building, with a tall, slender broach spire; it contains interesting plaques and other memorials to Goole men (and incidentally, ships) who perished at sea.
It is most logical to describe the buildings connected with municipal services as part of the information on these services, of which, from the new resident's viewpoint, housing is certainly the most important. In this field of activity Goole has done very well. Since 1946, the Council has provided some 1,267 houses, flats and bungalows, the main post-war development in Old Goole and the Western Road Housing Estate. There are a total of 2,200 Council dwellings in the town. These estates are attractively laid out with gardens and tree lined roads and grass verges. At Western Road and at Clifton Gardens there are bungalows for the elderly. An unusual project is in the town centre, off Burlington Crescent - where 120 four-storey flats stand around a green in Eastgate. Some of the outer estates extend into Goole Rural District.
Developing the theme of the new resident and the after housing his next concern will almost certainly be education, which is administered by the West Riding County Council. Both of the main senior schools are at the western end of Boothferry Road; the co-educational Grammar School, founded in 1909, extended in 1929, 1962, and in 1965, stands in beautiful grounds facing the similar but more recent County Secondary School, the two presenting a distinctive and attractive entrance to the town. The Grammar School which has an excellent scholastic record, accommodates nearly 800 pupils, and the County Secondary School about 1,000. Future plans envisage the opening of a new and larger County Secondary School at the junction of Airmyn Road and Western Road, which will enable the present school - now too small - to be used as a primary school to replace that in Boothferry Road. The other primary schools are the large one in Kingsway opened in 1952, and older buildings in Alexandra Street, Old Goole, Pasture Road and that attached to St. Thomas' Roman Catholic Church, also at Old Goole. Further education in Goole is through the Vermuyden Institute, centred at the County School, which is associated with the technical colleges at Hull and Doncaster; the part-time day courses are varied but obviously include working and shipping subjects as well as other vocational and also recreational courses.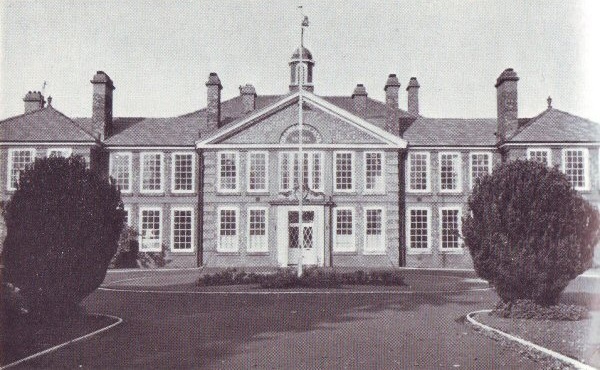 Most of the health services are also administered by the West Riding County Council; but it should be acknowledged that many of them originated with the successive Goole authorities. An isolation hospital was opened in 1910 and a maternity home in 1926, and these, together with the Bartholomew Voluntary Hospital (1912) and St. John's County Hospital, are now administered by the Pontefract, Castleford and Goole Hospital Management Committee. The Urban District Council opened a child welfare centre in 1915 in Victoria Street, and the Borough Council improved this service by building a commodious and well-equipped maternity and child welfare centre which opened in 1938. Today the County Council provides a full range of clinics as well as the school health service and the ambulance service, which is operated from a depot in Dunhill Road.
In October 1966, the first County Council old people's home was opened. The home is in Airmyn Road and revives the name Boothferry House, the original dwelling having been demolished in 1952.
The protective services - fire and police - are also administered by the County Council and, as already mentioned, their premises are central. The addresses of the gas, electricity and water boards will found in the "A.B.C. of Information", as also details of transport by road and rail, various Crown offices, etc.
Assured of the essentials of civilised life, the new resident may next consider shopping and day-to-day business amenities. Boothferry Road is the main shopping thorough-fare and now that the level crossing has its new continental barrier the traffic flow is much improved. It is a broad, tree-lined road with wide pavements, and most of the well-known stores are represented as well as long established private shops specialising in personal service. There is certainly no need to travel to larger towns for ordinary family shopping, banking, insurance or services such as laundering, cleaning, hair-dressing, etc. Among Goole's most popular shopping features is the Council's market hall in the town centre, accommodating 74 stalls inside and 30 outside, and thronged on market days - Wednesdays and Saturdays.
Something should now be said of the town's recreational facilities. Of those provided by the Council, the Public Library was the earliest, being opened in 1905; but the service provided is none-the-less up to date. The building is in Carlisle Street and includes a junior library for children from 7 to 14. All departments are open at 9:30am on weekdays and remain open well into the evening except Saturdays. There is a branch library at Old Goole, open on Tuesday evenings.
Only a year after the opening of the library, the public baths were opened; but the present building, in Pasture Road, dates from 1936. The swimming pool measures 100 feet by 30 feet with a depth from 3 to 7 feet, and is open from 8am to 8pm in summer. In the winter months the main hall containing the pool is converted into a public hall with a floor space of 114 feet by 46 feet, complete with a stage, refreshment room and balcony. About 600 people can be accommodated for dances and social functions, for which the hall is extensively used. There are slipper and remedial baths, and a laundry.
Outdoor recreation is well provided for in Goole, whether active participation in sports, watching them, or simply strolling and resting in pleasant surroundings.
Riverside Gardens, provided with bowling greens, tennis courts, pavilion and bandstand, were laid out on a three-acre site between Hook Road and the River Ouse in 1914-15, and linked up with Lock Hill Coronation Gardens on the adjoining stretch of the river bank which the Corporation, with the aid of public subscriptions, laid out as gardens in commemoration of the Coronation of Queen Elizabeth II.
Between the Grammar School and Bartholomew Avenue are the Memorial Gardens with bowling greens and Cenotaph, which forms the town's memorial to the dead of 1914-18 and 1939-45 wars. The gardens were opened in 1922 following a public subscription and the gift of the site by the Aire and Calder Navigation.
West Park (where the late Duke of Kent as H.R.H. Prince George planted an oak tree when he visited Goole to present the Charter of Incorporation in 1933) came into being in 1923, and is Goole's largest park with an area of 32 acres, including bowling greens; tennis courts; cricket, football and hockey pitches; model yachting pool and children's playground; bandstand, shelters and pavilion. Old Goole was provided with a park in 1923 when South Park off Swinefleet Road, was opened, with most of the above facilities.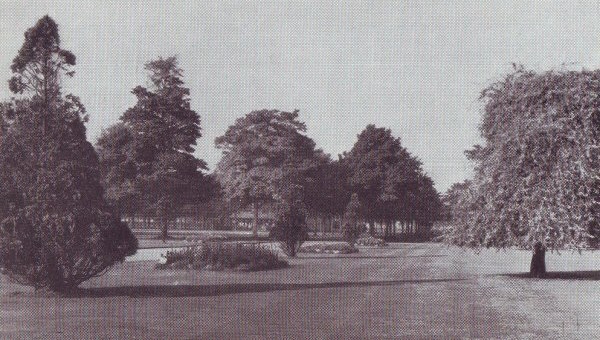 The Victoria Pleasure Grounds, a fine sport arena, were acquired in 1933, and are used for the home matches of Goole Town A.F.C. in the Midland League. Rugby is played with enthusiasm, the R.U.F.C. ground being in Murham Avenue. These grounds are also used for cricket and there is a recently laid cinder track.
This is a practical review of Goole in 1967, its industries being separately described, for the information, primarily, of the new resident. But such a review cannot adequately describe the corporate life of the town, much that elusive but all-important factor called "community spirit". The newcomer will find a steady community spirit in Goole, in its trading and social activities, its churches, schools and other institutions. It is this spirit which has seen the town through difficult days, and now enables it to contemplate with calm and confidence the hopeful, but doubtless perplexing future.
The History of Goole
The history of Goole, both as town and port, virtually began in 1820 when the Aire and Calder Navigation obtained an Act of Parliament to construct a canal from Knottingley to Goole and to make two docks at the latter place with locks to give access to the tidal Ouse. But before dealing with the planned town and busy port that was to arise as a result of this Act, a short recapitulation of earlier times may fill in the background of the 19th century picture - crowded as many 19th century pictures are.
Archaeological evidence suggests that the site of Goole was occupied during the Neolithic and Bronze Ages; and centuries later it was certainly visited by the Vikings, as the coat-of-arms suggests. But the district was marshland, without effective drainage, always liable to flooding, and not thickly populated even by medieval standards. Much of the land belonged to Selby Abbey and other religious houses. Some local land-owners tried to reclaim the marshes and cultivate them, but others let out their marshland to tenants who were sometimes in trouble for "not mending the banks" of the troublesome river - later to be the new town's greatest asset.
During the 17th century the "Dutch River" was cut from New Bridge to Goole by the famous engineer Cornelius Vermuyden, as part of a scheme to drain the royal forest of Hatfield Chase, which lay south of the Ouse. In 1698 the Aire and Calder Navigation was set up by 18 Yorkshire gentlemen to improve, with Government approval, the waterways to the Ouse to facilitate the export of Yorkshire coal and woollens to the south by sea. But even so, over a century was to elapse before the neighbourhood was to be transformed by these enterprises.
At the beginning of the vital period, the old village of Goole was scattered along the banks of the Ouse. Goole Hall was the home of the Empsons, and Grove House (built about 1780 and demolished in 1920) that of the Listers. There was but one road wide enough for wagons - from Murham Lane Staith to Old Goole Bridge.
However, the Act of 1820 was to change all this. The roads in the village and neighbourhood were stoned in 1822, obviously in preparation for the carriage of materials to build the docks. In Whit week of that year, the contract for the cutting of the docks was signed at Booth Ferry Inn. The first street was laid out in 1823. The canal, ship dock, barge and harbour basin to Knottingley was opened in 1826; and in 1827 Goole (the population by now being about 50 was constituted a port for foreign trade. On 6th April, 1828, the brig Stapler, 164 tons, sailed for Hamburg "in the presence of a vast concourse of people, assembled from various parts to watch the event", to quote a contemporary account.
On the same day, the market at Goole was opened in a recently laid-out and spacious market place. Goole, indeed, was carefully planned, unlike most towns of the period; there were no huddled houses, but a regular grid of wide streets with good solid buildings.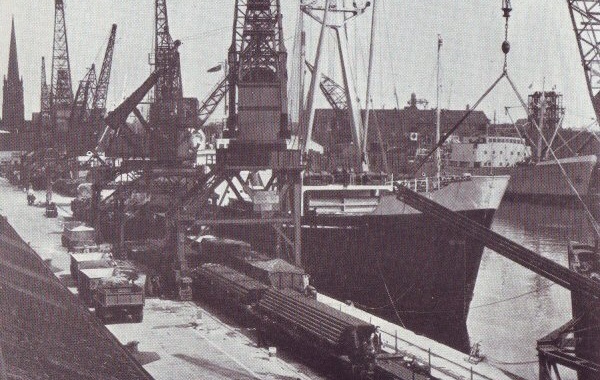 The history of town and port have been so intermingled that they cannot be treated separately. About 1830, a slip for shiprepairs was installed; in the same year, the Aire and Calder Navigation fitted up a temporary church. In 1835, the Navigation Company obtained another Act for improving the waterway and to construct additional docks (the Ouse lock being part of these works) to accommodate large steamships, then coming into use. During the next year, in the town - a notable sign at that time of settled and educated population - a subscription library was opened. The docks were extended by the building of Ouse Dock in 1838.
During the 1840s, the parish church of St. John the Evangelist was completed and three Non-conformist places of worship came into being. Perhaps also a sign of progress in a way, a county court was established, in 1847! During the 1840s also, a railway was constructed to Snaith, Pontefract and Wakefield, which connected Goole with railways to Manchester and Liverpool, and the railway company (the Lancashire and Yorkshire Railway) was empowered to construct a jetty, coal-staiths and other equipment linking the railway with the harbour.
The Navigation Company installed more roads, sewers and a gas supply in the town, and during the next two or three decades Goole grew steadily, taking part in the general prosperity and technical advances of the Victorian era - without acquiring over-crowded housing, huddled industries or any or the other "progressive" features of the time. In the 1860s it was linked by railway with Doncaster and Hull, also with Selby and the Isle of Axholme (Lincs.). In 1875 the town was constituted a Local Government District out of the civil parishes of Goole, Airmyn and Hook, and a local Board elected. An Urban District Council was formed in 1894.
Parallel with this acknowledgment of the town's standing, the port progressed so that in 1884 traffic tonnage handled each year exceeded the million mark. The local Board now accepted responsibility for the sewerage system (previously, as already mentioned, dealt with by the Aire and Calder Navigation); roads were made up and paved and street lighting extended beyond the Docks Estate. One of the last acts of the local Board had been to purchase the joint gas and water undertakings; in 1902 the Council completed the waterworks at Pollington (later extended and modernised); and, of course, it carried on the gas undertaking up to nationalisation.
Other early projects in which the local Board and its successor were concerned were the market - the present one dates from 1896 - the Public Library (a Carnegie foundation of built on a site provided by Ralph Creyke of Rawcliffe Hall), the first public baths in 1906, health services from 1910 onwards to 1948, the Riverside Gardens 1914-15, etc. The Council was one of the prime movers for a bridge over the River Ouse near Goole, which was completed in 1929 at Boothferry.
In 1933 Goole was granted a charter of incorporation as a municipal borough, since when it has continued to progress. Today it stands, with the rest of Humberside, on the threshold of a new era.
The Port of Goole
An Introduction
The port of Goole at the head of the Humber is England's most inland port - it is 50 miles from the North Sea - in a region of modern and growing industries and backed by the established industry and excellent communications of the West Riding of Yorkshire. It has direct canal communication with the industries of Lancashire and the great ports of the Mersey, as it is the terminus of the Aire and Calder Navigation, and also acts as an outlet for the East Midlands, via the Trent.
This port is a unit of the British Transport Docks Board. It was specially constructed, and its various alterations and modernisations have been undertaken with the original purpose in mind, to serve vessels engaged in the coastal and short sea trades. It is thus one of the most important East Coast ports for regular services to and from the Continent. Moreover, it has long enjoyed a reputation for quick turn-round and is particularly noted for its good labour relations and absence of strikes. Various developments designed to facilitate the still speedier handling of cargo are in progress or authorised for the future, and these plans are evidence of the confidence felt in the port by both the Docks Board and the port operating companies; as is the expansion of liner services based on Goole docks.
There is scope for industrial development within the docks estate and enquiries will be welcomed by the docks manager.
Facilities of the Port
The port can (1967) accommodate vessels of up to 2,400 tons capacity on a draught of 17ft 6in on spring tides. Counting Barge Dock and Branch Dock as one, there are eight commercial docks besides the harbour basin. The statistics are as follows:
| | |
| --- | --- |
| Dock | Water Acrerage |
| West Dock | 7 |
| South Dock | 5½ |
| Ouse Dock | 5 |
| Barge and Branch Docks | 5 |
| Railway Dock | 4½ |
| Stanhope Dock | 3¾ |
| Ship Dock | 3½ |
| Aldam Dock | 2½ |
These docks are maintained at a constant level to provide a depth of 20 feet at all sea-going berths; they are interconnected. There are three entrance locks, the largest being 360ft long by 80ft wide. There are three dry docks for shipbuilding and repairs.
The three miles of quays are well served by modern cargo handling appliances. There are 12 electric quay cranes of 7½ tons capacity, three heavy lift and coaling cranes up to 50 tons capacity, five mobile cranes of 10 tons capacity and, in the extensive transit sheds, 12 electric overhead cranes up to 5 tons capacity. A roll-on, roll-off service is now in being.
As already mentioned there is overside discharge to inland waterways craft, and road and rail access alongside ship. The latter applies to all docks except South Dock and No. 1 Shed Barge Dock - in fact, altogether 25 miles of permanent way (including the flushed rail tracks on the quays) serve the berths and dock area. Full wagon loads of export traffic are worked to the docks in conjunction with and to meet the requirements of the shipping companies. There are special arrangements for consignments of "smalls", both imports and exports, especially from Bradford, Huddersfield, Leeds, London and Manchester; there is also a special "Export Express Service" which British Railways runs from many points in Yorkshire and the North-East, the major towns of Lancashire and the East Midlands, and indeed from places as far afield as Norwich, Stoke-on-Trent, and Welwyn Garden City, besides London.
Storage capacity in the docks is considerable and is being extended. Multi-storeyed warehouses, including bonded storage, are available and there are extensive open storage grounds.
Coal and heavy cargoes
Something must now be said about Goole as a coal port, although there was a great decline in coal exports during the 1940s. Coal was formerly the principal trade handled by the port and consequently special facilities have grown up to deal with it; it is carried both by compartment boat from the connecting Navigation of British Waterways and overland by rail. There are two railway wagon coal hoists, and the three heavy cranes which are now used also for other heavy cargoes; also three compartment boat hoists. This compartment boat system, introduced many years ago by the Aire and Calder Navigation Company, is the only one of its type in the world. Coal is transported down the canals to the port in steel compartments measuring approximately 20ft in length, 15ft 6in. in breadth, and 8ft in depth. The capacity of a compartment is about 40 tons. After being loaded at the collieries the compartments are formed into trains of 19 and towed along the canal by specially designed tugs. On arrival at Goole, the coal is trans-shipped, often in a matter of hours and return trains of empty compartments are on the way back to the collieries.
Tugs and compartments are regularly maintained by British Waterways at their engineering workshop in the canal area at Goole. The compartment hoists, operated by hydraulic power, can each deal with coal at an average rate of tons per hour. The loaded compartments are towed on to the cradle of the hoist with the assistance of hydraulic capstans and are then lifted bodily and tipped sideways, the coal being transferred to the vessel by means of the hoist chute.
During the season coal tar pitch, from the Yorkshire Tar Distillers plants at Stourton and Knottingley, is shipped through the port and considerable tonnages of coke are handled.
Vessels leave the port to destinations along the east and south coasts and Channel Islands and foreign destinations with cargoes varying from a few hundred tons for the smaller ports and harbours to cargoes of up to 2,400 tons in modern vessels for larger consumers. Vessels carrying coke take a considerable deck cargo tonnage in addition to full holds.
The heavy equipment used for handling coal is of course used for coke and pitch, and additionally for other heavy cargoes such as slag, oxides, and fertilisers and occasionally complete cargoes of heavy lifts are loaded by the 40-ton and 50-ton cranes.
General cargoes
The variety of imports and exports is considerable, and the emphasis in the future is likely to be on both variety and specialisation.
Ores and minerals have already been mentioned; iron ore comes chiefly from Scandinavia, for the steelworks; white sand from Belgium for Castleford's and other West Riding glass industries; and moulding sand for foundries. Iron and steel in various manufactured and part-prepared forms, scrap, etc., come and go from Continental ports from Scandinavia to the Mediterranean. Vehicles and machinery are both imported and exported, there being in particular a two-way trade in agricultural equipment this country, and Holland and Sweden. The raw materials for fertilisers, and other bulk chemicals are also a two-way traffic, there being large chemical works in the area. As in other east coast ports much timber comes in from Russia and the Baltic. Building materials are a two-way traffic. Wool is imported for the West Riding industry, and textiles are exported to the Continent.
Imports include bacon, butter, sugar, confectionery, lager beer (a third of all the lager imported from Denmark!), farina, glassware, strawboards, furniture, carpets and textiles - exports, agricultural machinery, foodstuffs, whisky, glassware, clothing, linoleum, electrical equipment, and baled and cased goods; but on the whole, although the same items figure in both lists, Goole is now importing raw materials, and exporting "low bulk" cargo, of high value. The emphasis is not, as in some ports, on expansion, but rather on more specialised, and improving use of the port and its facilities.
Shipping Services
Regular cargo liner services operate from Goole to European ports as follows:
| | |
| --- | --- |
| Destination | Frequency |
| Amsterdam | four sailings per week |
| Antwerp | twice weekly |
| Boulogne | twice weekly |
| Brussels | weekly |
| Copenhagen | twice weekly |
| Delfzyl | weekly |
| Dunkirk | fortnightly |
| Ghent | twice weekly |
| Gothenburg | fortnightly |
| Hamburg | twice weekly |
| Harlingen | twice weekly |
| Rotterdam | three sailings per week |
| Wismar | weekly |
Many of the cargo liners connect with Continental groupage services, and in addition to the seaboard countries, convey for Switzerland, Italy, Czechoslovakia and central European destinations.
Trans-shipment cargo from world-wide sources passes through Goole via the liners serving Antwerp, Rotterdam and Hamburg, while containers are a regular feature of many trades.
There is a considerable trade to Scandinavia, and to a lesser extent to Mediterranean countries, by charter vessels.
A Note of History
The early history of the port has already been covered to some extent in the article on the town's history with which it is inextricably involved. Perhaps this might best be brought up to date by returning to 1938, which was an important year, for then Ocean Lock was completed, the last, as it subsequently turned out to be, of the major schemes of the Aire and Calder Navigation. By a coincidence the three locks built at Goole were each opened at 50 year intervals; Ouse Lock in 1838, Victoria Lock in 1888 and Ocean Lock in 1938, the latter (80ft wide and 360ft long) representing an act of faith on the part of the Navigation in making Goole a port capable of handling vessels of much larger tonnage than hitherto. The lock was opened by Sir Josiah (later Lord) Stamp, the chairman of the London, Midland and Scottish Railway, thus commemorating the association of the Aire and Calder Navigation and the London, Midland and Scottish Railway, whose joint efforts has established the port of Goole in little over a century among the most important coal exporting ports in the country.
With an actual traffic tonnage in 1939 Goole could rightly look forward to a further period of consolidation and progressive expansion, if not as spectacular as that over the last century. Instead, this happy state of affairs was shattered when war broke out. For security reasons the lights on the river were extinguished, this having a crippling effect on normal trade of the port. When the war ended Goole had lost a great deal of its normal trade and was handling considerably less than half its 1939 tonnage. Furthermore, the end of war roughly coincided with the end of the era of the Aire and Calder Navigation whose undertaking was, under the Transport Act of 1947, transferred to the British Transport Commission. A period of administrative transition was finally completed in 1950, when, with the transfer of the railway interests within the dock area, the whole of the British Transport Commission's Docks at Goole were brought under the Docks and Inland Waterways Executive. Following that Executive's abolition in 1953, they became part of the commission's Humber Ports administration but the port of Goole is now administered as already mentioned, as a unit of the British Transport Docks Board.
The Future
Today, the trade of the port averages two to two and a half million tons a year, of which approximately one and a half million represents coal and the remainder, both imports and exports, cover a very wide variety of cargo. Significant additions and improvements to transit sheds have consolidated the number of cargo liner services using the port at over 1,000 sailings a year. In keeping with modern developments in shipping, the port of Goole has demonstrated its ability to handle drive on/drive off vessels and container traffic and one line employing these techniques is firmly established at the port. A feature of the charter vessel trade is the slowly increased number of vessels bringing cargoes direct from distant ports such as Baltimore, U.S.A.; Casablanca; Cagliari; Leningrad; Archangel and Rimouski, Canada, together with many others.
Booming too is the timber trade where packaged timber is slowly replacing loose stowed. Importers are taking advantage of Goole's inland position with its excellent connections by road, rail and inland waterway and in less than five years the trade has risen from virtually nothing to 40,000 tons per year. The erection of the 50-ton electric travelling crane to supplement the two 40-ton cranes has enabled an increase to be made in the number of heavy lifts which now average over a thousand annually.
Latest developments at the port are continued improvements in access for road transport, demolition of old buildings and replacement by modern transit sheds, provision of new berths and provision of vastly increased storage area.
Goole maintains its hard won reputation for quick turn round and is proud of its trouble free labour force. Undoubtedly the relations between employers and dock workers is a very important factor in attracting increasing trade to the port.
A Review of Industry
Ships, shipowners and brokers, shipwrights and shipbuilders, the production of food- stuffs and fertilizers, paper and paints; fat refining and tar distilling, plus ancillary enterprises serving each major industry - that briefly sums up the industrial life of the borough and port of Goole.
Inevitably the docks and the water front have played an important part in the industrial life of the town and the surrounding area, and today it is still true to say that under the classification of transport and communications the docks, with their associated shipping and warehousing and traffic by river, railway and road, are the dominant industrial feature in the town. Since the shipyard was established in 1902 over 550 vessels of various types for the Admiralty, British and foreign owners, have been built and launched at Goole.
Coal, though still handled by the port in some quantity, is no longer the chief export, less bulky articles of much higher value having taken its place - such as machinery, electrical goods, glassware; and the import and handling of timber has increased. New industries, such as the manufacture of dextrine, are established in the port area.
Besides being a port, Goole is a market town and the centre of a fertile and well-tilled agricultural lowland. The Cattle Market, off Bridge Street is held on Mondays; it has been extended and modernised of recent years, and a slaughterhouse adjoins it.
These industries were sufficient in days gone by. But both agriculture and everything to do with shipping have become highly mechanised; and Goole, conveniently in communication with larger industrial towns, might have become a dormitory but for the forethought of the Council, which, in conjunction with Goole Rural District Council, established during the early post-war years a light industrial estate at Rawcliffe Road, partly within and partly outside the town's western boundary. The opening in 1949 by H.R.H. the late Princess Royal of a clothing factory on this site, which was largely extended in 1956, went a considerable way to solving the town's growing need of jobs for women. The estate also accommodates an oxygen filling depot, transport warehouse, egg packing station (likewise extended in 1956), lager distribution depot, paint depot, concrete frame building manufactory and glass fibre factory, and the combined efforts of the Councils to attract further light industries will, it is hoped, shortly result in the establishment of further new factories.
The estate adjoins the present trunk road, affording swift and easy communication with Hull, the West Riding, Lancashire, the Midlands and the Great North Road, and will in due course be near to the Hull spur of M62. The Hull-Doncaster branch of the railway passes the southern boundary of the site.
Ample supplies of gas, water and electricity are of course available. There is a considerable amount of resident but migratory male labour in Goole which would be available to new industry on the industrial estate. The potential female labour reserve is sufficient to accommodate further firms, employing women. There is an Industrial Development Association.
For enquiries and further information apply to the Town Clerk, Municipal Offices, Goole.
The institution of a new commercial enterprise of any considerable size in any town is always a pointer to general confidence in its future. Such an indication is the construction of the Vikings Hotel on Airmyn Road (A614) by Messrs. William Stones Ltd. of Cannon Brewery, Sheffield. It is expected that this hotel will completed late in the spring of this year (1967) and will be - say the owners - "a rather nice pub" - a modest claim for an establishment with banqueting room for 300, and serving a full luncheon menu.
Shipbuilding and Repairing
The Goole Shipbuilding & Repairing Co. Ltd. was founded in 1901. The shipyard was originally situated beside the Dutch River but was moved to its present site on the main river in 1914. All vessels are launched direct into the River Ouse.
The first vessel built by the firm was 200ft long and of about 1,200 tons d.w. for Swedish owners, being completed in 1902. Since that time nearly 550 ships of various types have been built at Goole, including about 40 trawlers for one owner and 27 cargo vessels and tankers for another. Vessels built by the firm are now in service in almost every corner of the world and have included, in recent years, a large number of trawlers for Fleetwood, Grimsby and Hull owners.
The shipyard covers an area of ten acres over which are situated seven building berths suitable for the construction of vessels up to 350ft long. Equipment for steel-working is very comprehensive and includes the latest type of cold frame bending machine, powerful modern hydraulic presses for flanging and corrugating steel plating, and equally modern gas-cutting and other equipment. The normal method of construction is about 90% welded, 10% riveted but any arrangement from welded to riveted can be undertaken at the option of the shipowner. Units are fabricated in up to ten-ton lifts, the entire building area being adequately covered by modern electric cranes.
A fitting shop is situated within the yard and this is capable of dealing with all the machinery installation on new ships and also with a large volume of steam and diesel repair work. All the furniture and panelling for vessels being built are worked in a spacious joiners' shop; the firm also has its own blacksmiths', shipwrights', copper- smiths' and plumbers' shops, and a foundry for both iron and non-ferrous castings.
Many ship and machinery repairs are carried out, and some very extensive conversions, including highly complex pieces of ship surgery. Four vessels, not long ago, were increased in length, width and depth and, at the same time, converted from dry cargo vessels to tankers and from coal to oil fuel.
On the east side of Goole's Bridge Street is the yard of Smith Bros. (Goole) Ltd. This long established firm are builders and repairers of lifeboats and other small craft - mostly for the home market.
Chemicals
Croda Limited, a famous name in the Port of Goole, was founded in 1925 by G.W. Crowe, a retired shipowner and his nephew A.P. Wood, in order to manufacture lanolin by refining woolgrease. A factory was established at Rawcliffe Bridge, suitably near to Bradford, the world's largest source of this by-product of the textile industry. Since those early days many new fields of production have been entered but many of these derived from the company's interest in lanolin. Rust removers, rust inhibitors and every type of product to prevent and deal with corrosion are made by Croda and the company is thus particularly closely connected with the steel and motor industries. The firm has developed a range of rolling oils for the rolling of steel strip and aluminium.
Because the materials used in anti-corrosive coatings are also constituents of paints, Croda started to make paint, originally at Rawcliffe Bridge; but the business increased so rapidly that it was found desirable to establish a separate company, which now has a modern factory at Luton.
Croda produces raw materials for a wide range of industries, such as superfine lanolin for use in cosmetics, and "technical" lanolin in the manufacture of lubricating oils and greases, textile oils, etc. The chemical division of Croda sells lanolin, its many derivatives, and a wide range of fatty chemicals, emulsifiers, and plasticisers. There is hardly a well-known cosmetic manufacturer anywhere who does not use one or other of Croda's raw materials.
Fisons Fertilizers Limited have one of their largest factories at Goole, with their own wharf. In 1870, The Goole, Marshland and Howdenshire Pure Tillage & Cattle Food Company was established in a factory between Goole Docks and the River Don. In 1910, the lease having run out, a new factory was built on the south side of the Don (the present location) which Fisons bought in 1938; it did not, however, takes its present name until 1960. The factory has undergone extensive modernisation during the last 20 years, and it now incorporates all the latest equipment for the production of agricultural fertilizers. The main products are granulated compound fertilizers of high concentration, which are widely distributed in the north of England and Scotland; sulphuric acid, and superphosphate. Output has increased substantially, and future prospects are good.
Milling and Feedstuffs
Hudson, Ward & Co. Ltd. are flour millers and manufacturers of animal foods of all kinds. The major part of the wheat used for flour milling is brought up the river in the firm's fleet of barges direct from trans-Atlantic ships in Hull and discharged in bulk into the large silo on Goole Docks.
As Goole is placed in the midst of a vast grain-growing area, Hudson, Ward & Co Ltd. are ideally placed for the economic intake of home grown cereals. Flour, sharps, bran, flaked maize and a complete range of compounded foods for pigs, cattle and poultry are distributed over a very wide radius - up to 100 miles from Goole.
Since the start of business at Goole in 1885 many changes have been made to keep both the flour milling and feeding processes completely up-to-date, but the firm is still an independent one, now being conducted by the third generation of Hudsons.
Flour milling is also the business of E. TIMM & SON LTD. who have been engaged in this industry since 1854. Mr. Edward Timm in that year took over a windmill which had been advertised in the Goole and Marshland Gazette of 15th February 1854 thus:
'Port of Goole. To be let on lease for a term of years, a superior wind corn mill 5 stories high, with every requisite complete, together with a newly erected steam corn mill, 3 stories high, with all modern improvements together with a good house, cottage, granaries, stables, yard, garden and orchard with every convenience for the trade of a miller, flour dealer, etc.'
The windmill has long ceased to be used but the milling of flour continues on a very modern plant, with the emphasis on the bulk delivery of flour and wheatfeed, for which a lot of new plant has been installed in the last three years, to make the company efficient in the modern trend.
Building Trades
The firm of Tom Hawksworth has been established over 40 years and is still in the same family. Decorating and painting contracts are carried out over a wide area and a retail paint and wallpaper shop was opened in Pasture Road early in 1965.
Painting is also the business of Alfred Haigh & Son, who were established in 1900, and who are contractors to the Ministry of Public Building and Works. They carry out industrial and general painting as well as decorating and sign writing.
Shipping and Marine Services
John Harker Ltd. are owners of coasting vessels and of a large fleet of tank barges on the Rivers Humber, Ouse, Trent and inland waterways. They also own a number of modern bunkering tank craft which fuel ships at all Humber ports. Their shipyard at Knottingley, some 17 miles inland from Goole, builds and maintains barges for their own fleet, as well as building and repairing for other owners.
The firm's activities in inland-waterway carrying extend to the River Mersey, Manchester Ship Canal, the Tyne and Tees, and even to the Severn. Barges for these districts are built at the Knottingley Yard and transferred by sea.
On the routes served by the firm's barges in the North-East, Goole forms a focal point for vessels working from Hull up to Leeds on the Aire and Calder Navigation and to Doncaster via the New Junction Canal.
The firm has recently entered road haulage and this activity will be reviewed under that heading.
Regular liner services are operated by the Associated Humber Lines Ltd.(Goole Steam Shipping) to and from Antwerp, Ghent, Hamburg and Dunkirk. The company are also Port Agents for the Goole-Copenhagen Service operated by the Ellerman's Wilson Line Limited, of Hull. Although these are primarily freight services, limited passenger accommodation is provided, and in the Goole-Copenhagen service there is accommodation for 12 passengers in six two-berth state rooms. Goods are cleared quickly through customs by Associated Humber Lines Ltd. (Goole Steam Shipping's) own staff, and through quotations and bills of lading issued as requested, to places in the interior of Europe. By its regular service at Goole it gives every facility and accommodation to importers and exporters. Representatives are stationed in London, Manchester, Sheffield, Birmingham, Leeds, Bradford and at the Continental ports named above.
Seventy-five years of experience lies behind the firm of J. Wharton (Shipping) Ltd., now owning a modern fleet of six motor vessels of a carrying capacity of up to 890 tons. The firm was founded by Captain Joseph Wharton, who as owner and master of the 150-ton sailing sloop "Try On" traded from Goole to the Continent.
In less than two years, three vessels have been launched from the Goole shipyard to join the Wharton fleet, the "Gladonia" and "Ecctonia", each of 890 tons d.w. and the "Trentonia" of 890 tons d.w. A further vessel, the "Brendonia" of 850 tons d.w. was launched from the Goole Shipyard in 1966.
The company's offices in the port were opened in 1957, and have recently been modernised and re-equipped to handle the increasing business of the company.
The company are also wharfingers and warehousemen, and at their new wharf, warehouses and offices at Keadby the very latest equipment has been installed.
The Bennett Steamship Co. Ltd. was founded in 1877 as a family firm shipping coal and farm produce from Goole to Boulogne and importing fruit in return. The Boulogne trade is still carried on today and the firm has bi-weekly sailings on this route with modern cargo liners. Brokerage is also carried on.
Hargreaves Coal & Shipping Ltd. is one of the Hargreaves Group of Companies, and has been established in Goole for 70 years. Their activities include export of coal and coke, shipowning, shipbroking, stevedoring and forwarding. As wool on-carriers for the New Zealand Conference Lines they operate a liner service from London, which they took over from Wm. France Fenwick & Co. Ltd., in 1958. Vessels load at Middleton's Wharf, London and discharge in Goole for sorting in the company's own dockside warehouses prior to forwarding to the West Riding and Lancashire.
Among their varied activities Hargreaves operate a depot for Langley (London) Ltd., and are agents for Comben Longstaff & Co. Ltd., whose Brook vessels are regular traders to Goole.
Oughtred & Harrison Limited are a branch of a firm of shipbrokers, whose head office is at Hull, formed in 1920 and with branches at Grimsby, Immingham, Selby and Bradford. The main business at Goole up to a few years ago was as ship-brokers and stevedores dealing with tramp vessels and forwarding goods to their warehouses at Selby. For the past year and a half they have expanded business into short sea liner trades and are agents for regular liner trades to and from the Continent.
They are agents for D.S.R., who maintain a regular weekly service to and from Wismar and Hamburg. Since becoming agents for N.V. Gebroeders Scheuer of Amsterdam, the service to and from Amsterdam has increased from weekly to twice weekly and British Rail containers can now be carried. Amsterdam is an economical and efficient entry into the Continent of Europe and Scheuer Bros. maintain regular rail and road/water services to Italy, Switzerland, Austria, Germany, etc., at competitive rates.
Among the international transport and forwarding agents active in the port of Goole is Humber Forwarding Ltd., with offices at 12a East Parade. This company, with its subsidiary T. Richardson (Freight) Limited, are associated with International Express Co. Limited, and I.F.A. Limited, London, Liverpool, Birmingham and Manchester. Humber Forwarding have offices at Bradford, Hull, Leeds and Leeds/Bradford Airport. The organisation offers all services for exporters and importers including warehousing, and international groupage services, including train ferry services and road services.
Thos. E. Kettlewell & Son Ltd. were founded at Goole and have since opened offices at Hull, Immingham, Grimsby and Whitby. Kettlewells are shipbrokers and shipping agents engaged not only in the short sea trade, but also to and from the more distant areas including the United States direct to Goole. Recently the firm has taken over the Goole agency of the regular Brussels-Goole line which operates direct weekly services.
T. Ward & Co. Ltd. have been established since 1880. For over 50 years they have been agents for Shipping & Coal Co., Rotterdam, who maintain a general cargo liner service between Goole and Harlingen (north-west Holland) also Goole-Rotterdam. They have a twice-weekly service from Harlingen using modern refrigerator motor vessels which do the crossing in under 24 hours. The service from and to Rotterdam is weekly.
The company are also stevedores and carry out the discharge of their own and other vessels. They have large exclusive shedding facilities on the docks and are fully equipped with a fleet of fork-lift trucks for speedy handling of all types of merchandise, including dairy and perishable goods.
Over the years large quantities of strawboards (cardboard) have been carried by their organisation and they are now fully experienced in sorting the consignments to size and thickness as required by the merchant delivering to the final customer. Farina (potato flour) and its derivatives - dextrine and starch - are also handled by the company in considerable quantities.
Through rates are quoted from mill or factory in Holland or North-West Germany delivered to domicile in England by road, rail or canal, also in the reverse direction T. Ward & Co. Ltd. possess an efficient forwarding organisation able to deal expeditiously with customs clearance and despatch to any part of the United Kingdom.
For over 60 years G.D. Holmes Ltd. have been carriers on inland waterways to and from the ports, the West Riding, the Rivers Ouse and Trent. The firm is now a member of the Laporte Group.
Well known through the country is Lep Transport Ltd., formed in 1910. Its Goole office was opened in 1925. Lep provides a comprehensive export packing, road transport, warehousing and shipping and forwarding service. At Goole the chief concern is trade to and from Western Europe but the company deals, in fact, with countries all over the world, having at all major ports, airports and industrial centres, and thereby contributing substantially to the export drive.
In Bridge Street, Goole, are the premises of Richard Earnshaw and Son, who since 1893 have been suppliers of marine paints, ships' stores and general hardware. British and foreign ships on coasting and overseas runs, also inland waterways craft, are supplied with all and any provisions and supplies needed. The company holds agencies for well-known paint and oil blenders.
Needless to say, there are many other shippers, brokers, agents, stevedores, chandlers and other enterprises concerned with work in the port of Goole; but not all have wished to provide information for this review.
Road Haulage
Reliance Motor Transport (Leeds) Ltd. is a newly acquired associate of John Harker Ltd. (already mentioned) tank barge owners. The firm runs trunk road services between the West Riding and Bristol.
Mc Veigh Transport Ltd. has a head office at Grimsby, and a Goole office which has been open for three years. Traffic has increased greatly at the firm's six depots which include one at Hull. All classes of general haulage are undertaken to the larger towns and cities in the British Isles.
Commercial Concerns
At nearby Newport are the premises of F. Thompson (Garages) Ltd., a firm founded in 1912 and still carried on by the same family. The firm are Ford and Austin dealers, and have garages on both sides of the main road at Newport Brough.
The Station Garage (Snaith) Ltd. are Austin dealers with garage and service facilities at Snaith, near Goole.
The Goole firm of Cornelius Parish Ltd. are also Austin distributors.
One of Goole's newer commercial concerns is that of Malcolm King. This firm of manufacturers' agents was founded as recently as May 1965, and handles general products for a variety of markets.
At Nielson Road is the main British distribution centre for lager made by Carlsberg of Denmark, the world-famous brewery founded in 1847. Carlsberg lagers have been imported into this country for over 50 years, and since 1957 have all been shipped through Goole by Carlsberg Sales Ltd. The port's position is ideal for this importation and the five-acre site to the company allows for future expansion.
Goole has its own brewery - that of W. M. Darley Ltd., at Thorne, where the ales that are sold throughout Yorkshire are made. Within Goole itself, Darleys have three houses - the residential and completely modernised North Eastern, near the station, with its large garage and attractive dining-room and, near the docks, the Cape of Good Hope and the Mariners' Arms.
Retail Enterprises
There is, as mentioned elsewhere, a good selection of retail shops in Goole, but not all those supporting this guide have wished to contribute to this chapter - and to survey the whole range would be quite impossible.
The Goole Co-Operative Society Limited was formed in 1863 but had to be re-formed 20 years later. Today there is certainly no sign of a hesitant beginning, for the society's activities cover the full departmental store range plus various services from tailoring to milk delivery - from catering to travel agency. During 1965 a new self-service branch was opened at Old Goole and two large travelling shops were put on the road to cover country districts.
Layburn Tools Limited is a retail enterprise opened in 1965 to supply tools to the engineering industry. The shop is modern and is on the self-selection principle. The firm began its activities with a big campaign in engineers' tools - which proved successful - and offers a 24 hour service to its customers.
C.G. Coggrave is a Goole-born chemist in Boothferry Road and besides the pharmaceutical side of the business and the usual cosmetic sales, etc., specialises in photographic work. He is an Associate of the Royal Photographic Society. Developing and printing, both in colour and black-and-white, is undertaken in the proprietor's own darkroom.
An A.B.C. Of Information
Ambulance Service
Depot at Dunhill Road. Dial "999' in emergency only.
Area of Borough
1,267 acres.
Baths
Public Baths, Pasture Road.
Swimming pool opens in summer from 8am to 7pm (Monday to Friday); 8am to 4:30pm (Saturday).
Slipper and baths open in winter on: Thursday - 10am to 7pm; Friday - 9am to 7pm; Saturday - 9am to 5pm
Chamber of Commerce and Shipping
Founded 1862, is affiliated to the Association of British Chambers of Commerce and became an incorporated body in 1937. Secretary, 190 Boothferry Road. Goole. Tel. 973.
Chamber of Trade
Founded in 1924. Secretary, 29 Woodland Avenue, Goole.
Churches and Chapels
Church of England - St. John's Parish Church, Church Street. St. Paul's Church, Weatherill Street. St. Mary's Church, Swinefleet Road. All Saints Mission Church, Bridge Street.
Roman Catholic Churches - St. Joseph's, Pasture Road. St. Thomas', Moorland Road.
Methodist Churches - Trinity Church, Clifton Gardens. Central Methodist Church, North Street. Beaulah Methodist Church, Moorland Road.
Congregational Church - Christ Church Congregational Church, Hook Road.
Cinema
The Carlton, Boothferry Road.
Clubs and Organisations
Goole is well provided with clubs, and organisations to cater for all hobbies and interests. Space is insufficient to refer to them all here, but among them are the British Legion Club in Pasture Road; the Conservative Working Men's Club in Carlisle Street; the Goole Working Men's Club and Institute in Victoria Street; Old Goole Working Men's Club at Swinefleet Road; the Railway Club and Institute in Carter Street and the R.A.F Association Club in Burlington.
Youth clubs and groups are referred to under "Youth".
Consular Agents
France - Consular Agent, 11 East Parade, Goole. Tel. 150.
Netherlands - Vice-Consul, 11 East Parade, Goole. Tel. 150.
Denmark - Vice-Consul, 11 East Parade, Goole. Tel. 150.
Norway - Vice-Consul, 44 Aire Street, Goole. Tel. 405.
Customs House
Stanhope Street, Goole. Tel. 612.
Docks and Waterway Officials
General information on all shipping matters will be supplied by the Docks Manager, Stanhope Street, Goole. Tel. 1390. Information on rail matters in the port of Goole will supplied by the Traffic Agent, British Railways. Goole. Tel. 360.
Harbour Master - Captain G. Patison.
British Waterways Office - 3 St. John Street, Goole. Tel. 1167.
Closing Day
The majority of the trading arrangements in Goole are now engaged in a five-day working week, closing on Thursday, with a small number including confectioners and supermarkets closing on Monday.
Education
Provided by the West Riding County Council.
Divisional Education Offices, Alexandra Street, Goole.
Primary Schools in Goole - Fountayne Street; Alexandra Street; Boothferry Road; Pasture Road; Cottingham Street and St. Thomas's, Moorland Road (Roman Catholic).
County Secondary School - Boothferry Road.
Grammar School - Boothferry Road.
Vermuyden Institute for Further Education at the County Secondary School.
Electricity
Supplied by the Yorkshire Electricity Board. Local office and show-rooms are at Mariners Street, Goole. Tel. 518. The area headquarters are at Ferensway, Hull. Tel. Hull 16160.
Employment Exchange
Aire Street. Tel. Goole 401.
Fire Station
Stanhope Street. Dial '999' in emergency.
Gas
Supplied by the North-Eastern Gas Board. Local offices at Doyle Street, Goole. Tel. 45. Showroom at the Market Place, Goole.
Goole Corporation
The Borough Council consists Of six aldermen and 18 councillors. The Municipal Offices are in Stanhope Street and the following departments are accommodated. Tel. Goole 221.
The Chief Officials are:
Town Clerk and Solicitor - Miss M.H. Sindell, M.A.
Engineer and Surveyor - W. Styring, A.M.l.Mun.E., M.Inst.H.E., M.R.S.H.
Treasurer, Rating and Valuation Officer - E.W. Brant.
Medical Officer of Health - S. Kennaugh Appleton, M.D., D.P.H., D.T.M., 6-7 Belgravia, Goole. Tel. 936.
Senior Public Health Inspector - H. M.A.P.H.I. 14 Victoria Street, Goole. Tel. 291
Housing Manager - A.W. Horsey, A.l.Hsg., 14 Victoria Street, Goole. Tel. 319.
Borough Librarian - Miss I. B. Thomson. A.L.A., Public Library, Carlisle Street, Goole. Tel. 784.
Baths Manager - J.S. Jukes, S.M.Inst.B.M., R.L.S.S., A.S.A., Public Baths, Pasture Road, Goole. Tel. 218.
Market Attendant - R. Fox, Market Hall, Goole. Tel. 966.
Cemetery Curator - E. Hunter, Cemetery Lodge, Hook Road, Goole. Tel. 356.
Health Services
The Pontefract, Castleford and Goole Hospital Management Committee (Secretary - F. Mangnall, Great North House, Salter Row, Pontefract. Tel. Pontefract 3271) administer the following hospitals in the area:
St. John's Hospital; Bartholomew Hospital; Westfield Hospital; Goole Maternity Hospital.
Child Welfare Centre - Bartholomew Avenue, Goole. Tel. 490.
Ambulance Depot - Dunhill Road, Goole.
St. John Ambulance Brigade - secretary, 63 Kent Road. Goole.
Hotels
Station Hotel, Boothferry Road. Goole. Tel. 181
North-Eastern Hotel, Boothferry Road, Goole. Tel. 197
Sydney Hotel, Aire Street Goole
Clifton Private Hotel, Clifton Gardens, Goo!e. Tel. 350
The Vikings, Airmyn Road, Goole.
Humber Conservancy Board
Local Office, Stanhope Street, Goole. Tel. 52.
Head Office, Whitefriargate, Hull. Tel. 35410.
Inspector of Taxes
Burlington House, North Street, Goole. Tel. 1342.
Library
Public Library, Carlisle Street, Goole.
All departments are open on weekdays from 9:30am closing at 7pm on Monday, Tuesday and Thursday; at 8pm on Wednesday and Friday and at 5pm on Saturday. A branch library is open at Old Goole on Tuesday evenings from 6:30 to 8pm.
Market Days
Wednesday and Saturday. Cattle sales at Goole Cattle Market, Bridge Street, Goole, on Mondays.
National Coal Board
Local Office, Aire Street, Goole. Tel. 70718.
National Dock Labour Board
Office and Call Stand, Bridge Street, Goole. Tel. 501.
Newspapers
Goole Times - published weekly. Offices, Boothferry Road, Goole. Tel. 266/7.
Hull Daily Mail - published every evening. Offices - Jameson Street, Hull. Tel. 27111. Local Office - Calder Street, Goole. Tel. 926.
Police Station
West Riding Constabulary, County Police Office, Estcourt Terrace Goole. Dial '999' in emergency or Goole 539.
Population
18,820 (mid-1966 Registrar General's estimate).
Post Office
Head Post Office, Victoria Street.
Sub-post offices at Boothferry Road, Westfield Avenue, Bridge Street and Swinefleet Road.
Trade Societies and Unions
Amalgamated Engineering Union - Secretary, 7 Chestnut Avenue, Goole.
Goole Coal Trimming Conciliation Board 13 East Parade, Goole.
Goole and District Grocers and Bakers 57 Pasture Road, Goole.
Goole and District Licensed Victuallers 27 Dunhill Road, Goole.
Goole Shipowners 13 East Parade, Goole.
National Union of Seamen - Secretary, 14 East Parade, Goole.
Shipping Federation - Secretary and Registrar, 13 East Parade, Goole.
Steamship Owners Association - Secretary, 8 Mond Avenue, Goole.
Transport and General Workers Union - Secretary, 50 Aire Street, Goole.
Transport Salaried Staffs Association - Secretary, 18 Woodland Avenue, Goole.
Transport
Rail Services
Goole Station is on the main line from Doncaster to Hull and is served by both express and local passenger services to those towns - either non-stop or calling at intermediate stations. Express services also include through trains (some with dining car facilities) to and from London (Kings Cross). The principal service on this route is the "Yorkshire Pullman" on which seats may be reserved in advance at either Goole or Kings Cross.
Connections are provided at Hull for the Yorkshire coast resorts and, in summer, through excursions are run to these resorts from Goole. At Doncaster connections are given for the Midlands and other parts of the North whilst numerous through services are operated from Goole via Doncaster to Rotherham and Sheffield. The above services run daily although on Sundays most local stations between Goole and Hull or Doncaster are closed.
Weekday only services are provided between Goole and stations via Knottingley and Pontefract to Wakefield (Kirkgate). Connections are given at Wakefield for all parts of the West Riding industrial area and a service of five trains a day Leeds and Goole is operated.
Road Services
Goole is served by the buses of several concerns. The Lincolnshire Road Car Co. Ltd. run a Goole Town Service and routes to the adjoining villages of Hook, Swinefleet, Ousefleet and Howden. A service is also run, every day except Thursday, to Scunthorpe and another operates to Crowle (in Lincolnshire). East Yorkshire Motor Services Ltd. run daily services to Howden, Brough, Hessle and Hull and in the summer months to Howden, Driffield, Bridlington, Filey and Scarborough.
The West Riding Automobile Co. Ltd. operate a daily service to Knottingley, Pontefract, Castleford and Leeds and another (also daily) to Selby, Monk Fryston and Leeds. A Saturdays only service also operates between Goole, Snaith, Pollington and Hensall.
Smaller operators provide services from Goole as follows:
The Blue Line and Reliance Motors run a joint daily service to Doncaster.
The Advance Motor Service runs daily routes to and to Gainsborough.
The "Ben" Green Service daily routes to Swinefleet and Crowle.
The Imperial Bus Service runs a Wednesday and Saturday service to Barmby via Howden.
Water
Supplied in the Goole area by the Pontefract, Goole and Selby Water Board. The source of the supply are deep boreholes at Pollington about ten miles west of Goole and water is pumped from a 750,000 gallon capacity water tower. The Engineer's Office is at the waterworks, Pollington, near Goole. Tel. Snaith 274.
Youth Services
Details of youth services can obtained from the Area Youth Officer, Education Office, Alexandra Goole, or from the Secretary of the Goole Youth Council, at the same address.
Youth groups in the town include:
Girls' Friendly Society - 166 Boothferry Road, Goole.
Goole Girl Guides - DivisionaI Commissioner, The Goddards, Snaith, near Goole.
Goole Scouts - District Commissioner, 71 Hook Road, Goole.
Goole Y.M.C.A. - 16 Bourneville, Goole.
Goole Judo Club - 114 Dunhill Road, Goole.
Goole Y.H.A - 20 Mond Avenue,
Goole Wheelers - 134, Western Road, Goole.
Goole Young Farmers - Field Bungalow, Reedness Road, Swinefleet near Goole.
Goole Weight Training Club - 31 Queensway, Goole.
Hook Youth Club - Hook Vicarage, Hook, near Goole.
Parish Youth Club - 17 Oxford Road, Goole.
St. John Ambulance Cadets - 18 Grosvenor Avenue, Goole.
St. John Nursing Cadets - 92 Jackson Street, Goole.
St. Mary's Youth Club - 79 Moorland Road, Goole.
Sea Cadet Corps - 12 Birt Grove. Goole.
Trinity Methodist Church Young People's Fellowship - 1 Montague Street, Goole.

Download original document as a PDF